Paris is always a dream for most people,
especially this place become the most romantic city in the world.
I'm always like Vintage, so I really really will be in love with Paris.
And I am wondering on what will I wear if I'd be really going to Paris someday soon. :)
So I decided to make this on Polyvore.
It's mint, dreamy, flowery, girly and elegant in the same way,
Ah, it will be really wonderful if I can live there, speak french, living everyday amazed by all the vintage buildings, inspired by everything there.
Speaking about french, I just learned in two days on how to sing French song,
Quelqu'un m'a dit by Carla Bruni.
If you watch Ellen Show, you should know she is really inspiring. She started her career as a supermodel, then a singer.
And then she married an ex-president in France and being the (most fashionable) first lady of France.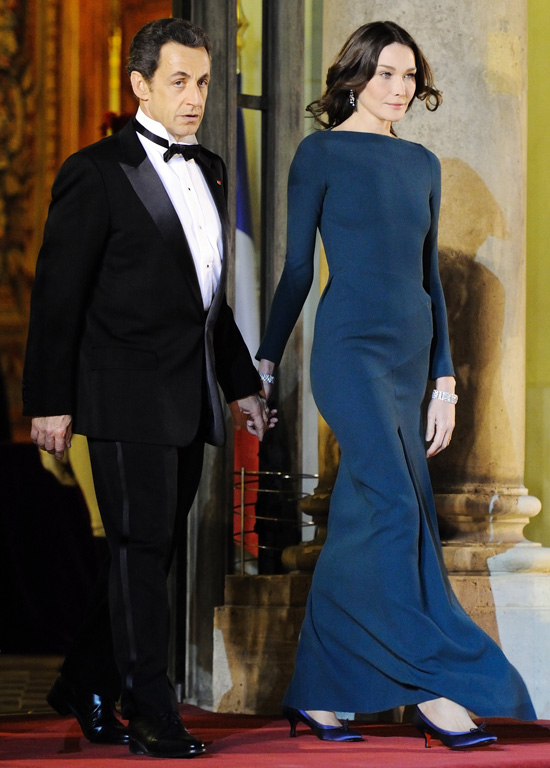 She wasn't speaking French before, but she thought it was polite to learn French after she married the president.
Who's the woman that inspired you?
I'm in love with her song and decided to cover it,
If you know French, you may listen to this song and correct me if I spell it wrong,
I don't know anything about French but I really want to sing it,
it's a hopeless romantic kinda song.
Click the play button :p
Hope you like it! And tell me what do you think about my cover. Would really appreciate it. :)
So, What will you wear in Paris?
Send me out your link of Polyvore or dresses you like in the comments below.
Or if you actually already going to Paris, I'd like to see the pics and stories :)