Hello guys!!!
When I checked my comments page, I found that one of my reader
(who is also a blogger, hey
Cliona
!) is
nominated me in Liebster Award!
So this is like so much fun to discover new blog. I am active since the end of December and I was really excited getting all the comments and people actually like to read my blog, they even mentioned about my blog in our conversation. :))
So yeah, thanks again for nominated me in this award!
I hope can make a new friends from here also!
--------------------------------------------------------------------------

RULES:
- You must link back to the person who nominated you.
- You have state 11 facts about yourself
- You have to answer the questions given to you.
- You have to pick 11 nominees and create a set of 11 questions that they must answer.
- You can't nominate the person that nominated you.
- You have to tell the nominees that they have been nominated by you.
--------------------------------------------------------------------------
So here is the 11 Questions that I need to answer.
1. What are your favourite magazines to read?
I absolutely love Indonesian magazines, which is GoGirl! Magazine which I have read since 2005, It has almost everything I need in one magazine. Fashion, personality and stories. And this lovely magazine always give adorable bonuses in special ocassions! I always use their every year journal and they are giving out sweater in 4 colors for this year's anniversary!
Besides that I love Looks for their stylish and thoughtful fashion articles! Which I love since 2009.
It always up to date and they always have pages for Celebrities' fashion style, from daily to red carpet.
2. Who is your biggest style inspiration?
This will go to Taylor Swift!
I love the Vintage, Casual and Girly style and it describes Taylor a lot!
3. Where is your favourite place to go and why?
I love a nice cafe, which I can sit for hours and writing ideas. It gives me the perfectly calm feeling.
4. What was the best holiday you've been on?
JAPAN!!! It was very very amazing holiday back in 2009, I was going to 3 cities, which is Osaka, Tokyo and Kyoto! I finally went to Disneyland, Disneysea and Universal Studios!
5. What's your favourite beauty brand?
Etude House
is Korean brand and it's popular with the BB Cream!
I am now using the Blush On, CC Cream, Golden Ratio & the face mask sheets! :)
6
. 5 products that you couldn't live without?
1. L'Occitaine Sunscreen Brightening Shield SPF40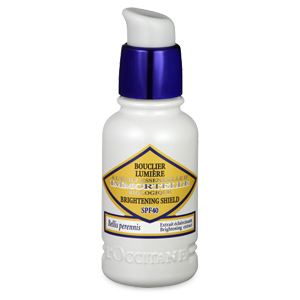 2. Dior Eye Cream Capturing Eyes
3. Crabtree & Evelyn Rosewater Body Lotion
4. NYX Beige Lip Gloss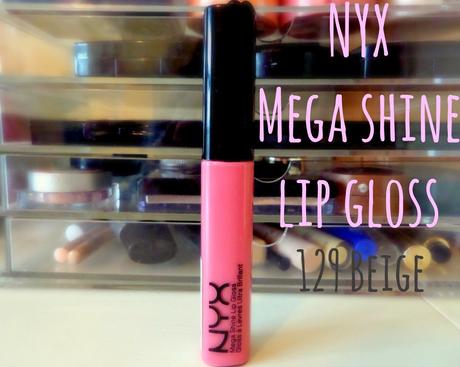 5. Bath & Body Works Body Mist Amber Blush
7. Describe your perfect Friday night?
Having great dinner and wonderful companion that makes me laugh and love the meaning of life,
It will be in a nice-view cafe. It could be in a tall building to see the night view.
It would be perfect with a swimming pool near the table as well.
8. What are your most worn clothing items?
My Zara checked trouser (jegging), I got so many compliments every time I wear it!
Besides, it is so comfortable and slim fit. :)
10. Lip gloss or lipstick?
Lip gloss! :) It moisturizes the lips!
11. Why did you start a blog?
This one is I explained in my previous post, and also in the "meet the author" page, so for make it short,
It's that I was fighting really hard to be a positive person and to accept myself & others,
So I want you guys to find inspiration and believe in yourself through my blog.
Just say, this is the shortcut of everything I've learned in many books.
It is also a media for me to express what my heart speaks.
I hope this blog can be your best friend!
---
--------------------------------------------------------------------------
And congratulations to these awesome bloggers I found,
See back the rules on the top and kindly follow it :)
--------------------------------------------------------------------------
11 Questions For The 11 Awesome Bloggers I nominated!
1. Who is your Role Model and Why? (optional: Give picture)
2. What is the Top topic about your blog?
3. What are the title of meaningful songs for you?
4. Mention YouTuber that you love with link channel and tell why you love him/her.
5. Who is your best friend that always make you feel happy and confident? (optional: give picture)
6. Brand of fashion that you love the most?
7. Name of the movie that makes you cry?
8. Your dream place? (optional: Give picture)
9. Celebrity crush & What do you adore from him/her? (optional: give picture)
10. What do you hope will happen on your blog in 2014?
11. What was your dream when you were child?
---
That's all for today and please please tell me if you answer it, in the comments below,
Because I'm excited to know the posts you guys made!
See ya on the next post! :)